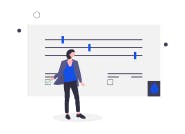 Rapidly flexible to your requirements
Rapidly scale your delivery capabilities up or down, to confidently complete your upcoming digital initiatives. Turn fixed hiring and salary costs into variable.
"We chose to use Distributed because we get a tier-one software development team with fully flexible costs."
David Mitchell - CEO - Dragonfly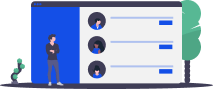 Highly-vetted global talent pool with CSR benefits
Our Elastic Teams are vetted through a rigorous process. We provide democratic access to work globally irrespective of location, gender, race or religion. Every £1 spent on our services distributes on average £2.14 spending power across low income regions.
"Distributed is my strategic technology partner, which I know I'm buying an army of experts who can be switched on and off when needed."
Alan Willis - COO - ABM Communications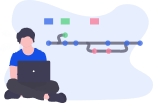 Tech enabled QA Process & Proven security standards
Our UK based Quality Assurance Team utilises bleeding-edge technology and processes. Choose your security level all the way up to .gov standard, ensuring safe, quality delivery outcomes.
"Distributed adds the right resources for your team. We were able to expand the team three-fold within 24hrs. The less than 24 hours process allows us to move quickly."
Katie Gibbs - Partner Heron AI

Fully managed outcomes = no surprises
Our customer governance process is flexible to adhere to your delivery methodologies and culture. Your Distributed delivery team helps to define scope, milestones and guarantees you get your desired outcome.
"Very professional, technically competent and extremely supportive team. Who worked closely to find the best solution. A refreshing experience." 

Paul Jackson - MD - Providence
"We chose to use Distributed because we get a tier-one software development team with fully flexible costs."
David Mitchell - CEO - Dragonfly
"Distributed is my strategic technology partner, which I know I'm buying an army of experts who can be switched on and off when needed."
Alan Willis - COO - ABM Communications
"Distributed adds the right resources for your team. We were able to expand the team three-fold within 24hrs. The less than 24 hours process allows us to move quickly."
Katie Gibbs - Partner Heron AI
"Very professional, technically competent and extremely supportive team. Who worked closely to find the best solution. A refreshing experience." 

Paul Jackson - MD - Providence