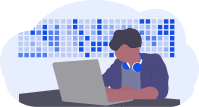 Hiring great developers is time intensive and inefficient
Rapidly scale your delivery up and down, at the flick of a switch. Turn due dates, into done dates and fixed hiring and salary costs into variable.
"We chose to use Distributed because we get a tier-one software development team with fully flexible costs."
David Mitchell - CEO - Dragonfly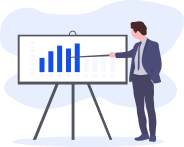 Variable workload means developers are overloaded or under capacity
Surround and support your core team with a variable layer of highly-vetted, managed engineers. Move to a model that perfectly aligns capacity and workload with Elastic Teams.
"Distributed is my strategic technology partner, which I know I'm buying an army of experts who can be switched on and off when needed."
Alan Willis - COO - ABM Communications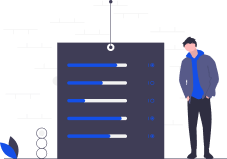 You need rare skillsets to build and maintain your tech stack
Whether it's frontend, backend, database, API or DevOps with our global talent pool compose a team in any skillset within 48 hours.
"Distributed adds the right resources for your team. We were able to expand the team three-fold within 24hrs. The less than 24 hours process allows us to move quickly."
Katie Gibbs - Partner Heron AI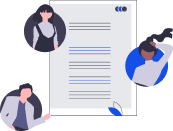 A quality, secure development partner shouldn't be so hard to find
The #1 reason our clients keep coming back is we actually deliver on our quality promise. With a 98% on time delivery rate our UK based delivery team is built to guarantee quality.
"Very professional, technically competent and extremely supportive team. Who worked closely to find the best solution. A refreshing experience." 

Paul Jackson - MD - Providence
"We chose to use Distributed because we get a tier-one software development team with fully flexible costs."
David Mitchell - CEO - Dragonfly
"Distributed is my strategic technology partner, which I know I'm buying an army of experts who can be switched on and off when needed."
Alan Willis - COO - ABM Communications
"Distributed adds the right resources for your team. We were able to expand the team three-fold within 24hrs. The less than 24 hours process allows us to move quickly."
Katie Gibbs - Partner Heron AI
"Very professional, technically competent and extremely supportive team. Who worked closely to find the best solution. A refreshing experience." 

Paul Jackson - MD - Providence